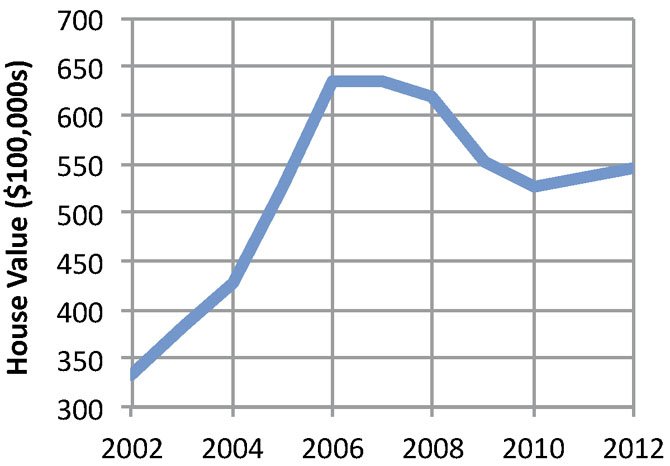 Single Family Detached Home Values
The value of singe family detached homes in Fairfax County has not fully recovered since the recession. The peak value in 2007 was $635,566; dropping to $525,068 in 2010. The average value of a single family detached home in Fairfax County for 2012 is $545,279.

Stories this photo appears in:

Bucking national trend, local governments here expand while others are contracting.
As local governments across America are laying off firefighters and teachers, governments in Northern Virginia are experiencing record levels of spending and an all-time-high number of employees.