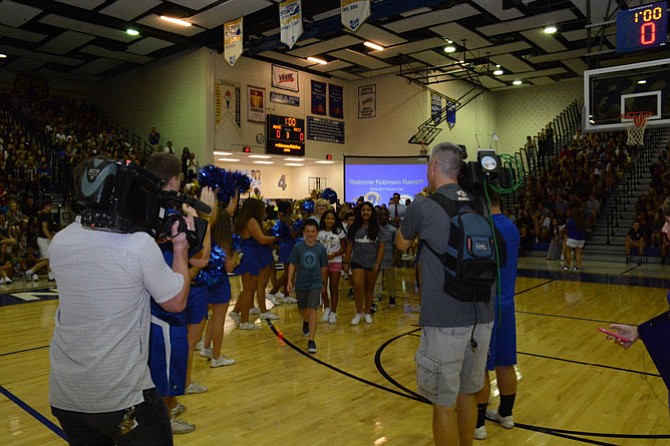 At Robinson Secondary School, the entire incoming seventh grade class first met separately in the auditorium to learn the fight song while the rest of the student body assembled in the gymnasium.
Stories this photo appears in:

South County High School senior Dominique Butler remembers skipping class as a freshman. But when she saw how it was affecting her chances at going to college, she turned things around. When she saw freshmen from her neighborhood on the first day of school, she made sure they wouldn't make the same mistakes she did.