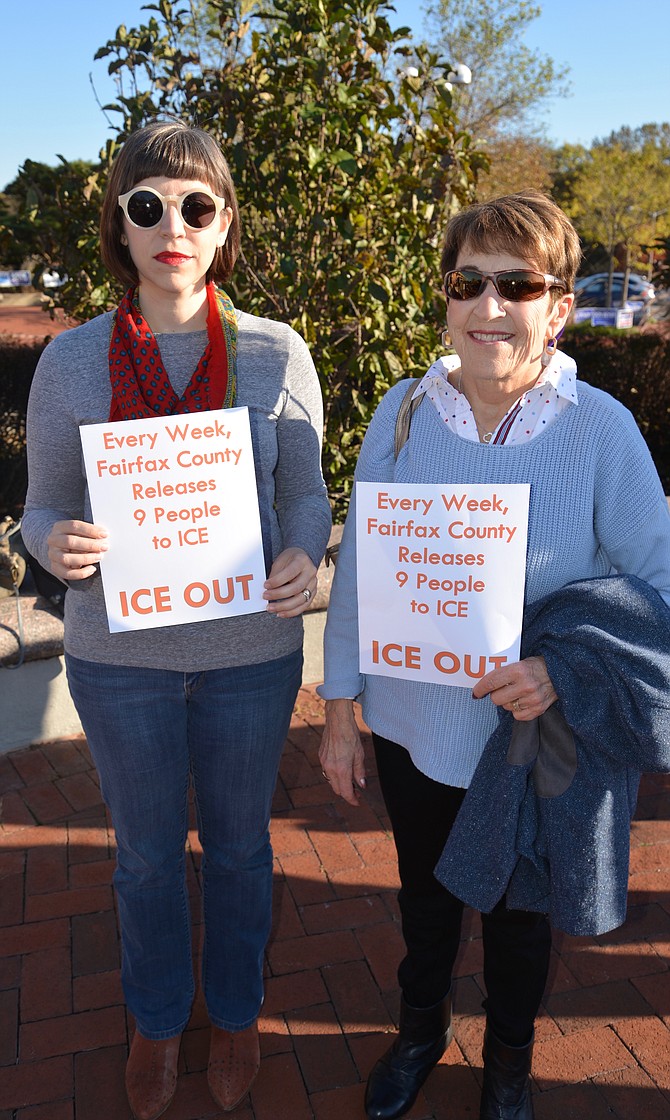 Elizabeth Benson and Sharon Canner of Reston show their support for the Fairfax for All Ordinance to Protect Equal Justice for All. "We should do everything we can to protect and support all of our residents," said Canner. "Immigrants to our area are vital to our growth and success. It's a business issue as well as a human one."
Stories this photo appears in:

Fairfax for All Coalition demands more immigrant protection from County supervisors.
.