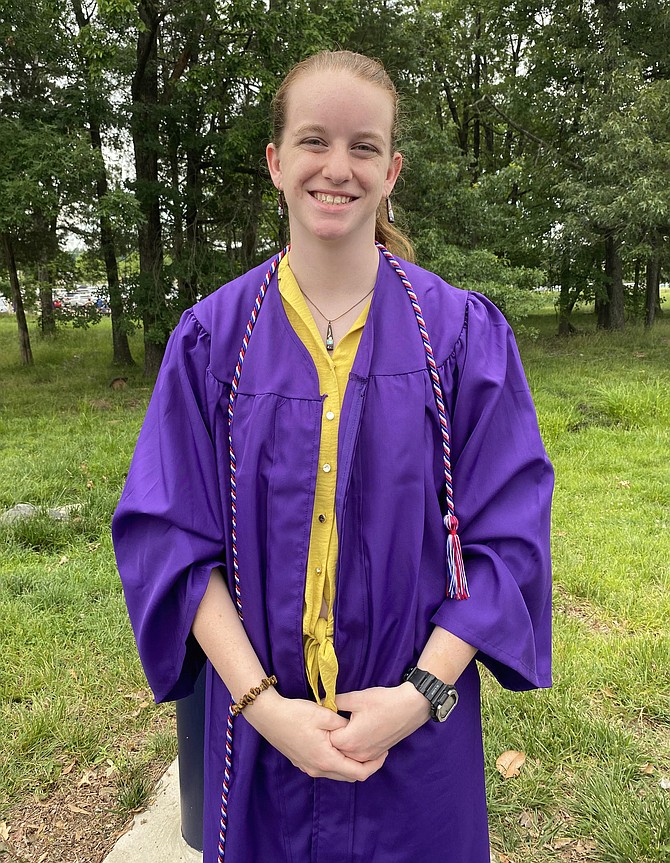 McKenzie Shedd, Burke, Lake Braddock Secondary School graduate: McKenzie will be attending the United States Naval Academy to major in naval architecture. She will miss "the freedom to make mistakes without it changing everything. You make a small mistake and it's fine, whatever. You get a B in the class, it doesn't matter. In college it's a bit more intense." After college "I'm going to graduate and be an officer in the Navy, then either do my five years and get out and go civilian or make a career out of it."
Stories this photo appears in:
Viewpoints: What will you miss about high school and what are your plans for the future?