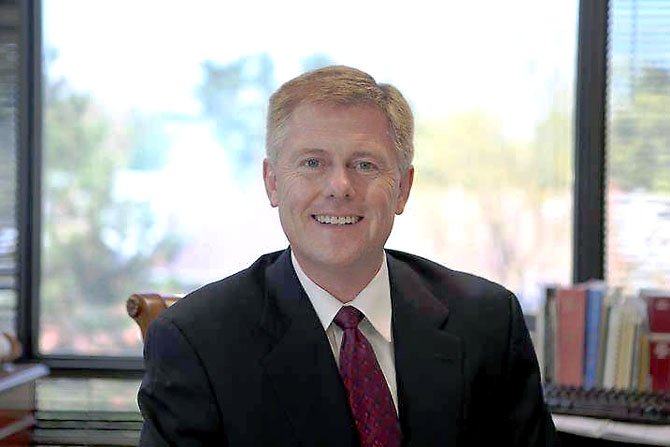 This fall, residents of Fairfax County will have an unprecedented opportunity to offer input on one of the principal policy issues facing the County—whether we should assume a greater role in secondary road maintenance and construction. I urge all County residents to take advantage of this important opportunity.
The state owns almost every road in Fairfax County, and every one of us has seen what years of state cutbacks in road maintenance have wrought. Our already awful congestion will get worse as the state has stopped, permanently, all secondary road construction. Secondary roads are those like Braddock and Guinea (not interstates or those with route numbers under 600, such as Little River Turnpike and Ox Road). With a quarter of a million new residents expected in the coming 20 to 30 years, continuing to ignore our road maintenance and construction needs will have a devastating impact on our County.
County staff believes we need $8 billion to meet our principal transportation needs in the coming decade (this includes items like new construction, road widening and transit—but not maintenance). At current rates, state and federal funding will cover about $5 billion, leaving a gap of $3 billion, or $300 million per year. Should the County ask the General Assembly for authority to raise new funds for transportation? That is the question before us.
County transportation staff has already begun conducting a number of town hall meetings to lay out our needs and the options before us, and to solicit input. Braddock's meeting will be held on Oct. 11, at 7:30 p.m. in the Kings Park Library Meeting room and will also serve as the first quarterly meeting of my new Transportation Policy Advisory Forum. The public is welcomed and encouraged to attend.
There is not a consensus on the board. While some members have expressed a preference for continuing to "demand" a state solution, they ignore the fact that such "demands" have failed for 25 years. The political reality in Richmond is that the rest of the state is not going to send their money up here for our roads. In addition, as I have repeatedly pointed out, a state solution means our money goes to Richmond first, where much of it will be passed around, with only pennies returning back home. Consequently, I have suggested we consider taking control of the roads. If Fairfax County is going to pay for the roads, we ought to own and control them. Most board members, however, would prefer not to have that responsibility.
What do you think? The Fairfax County board and staff want to know. This is your chance for input—take advantage and be an engaged citizen.