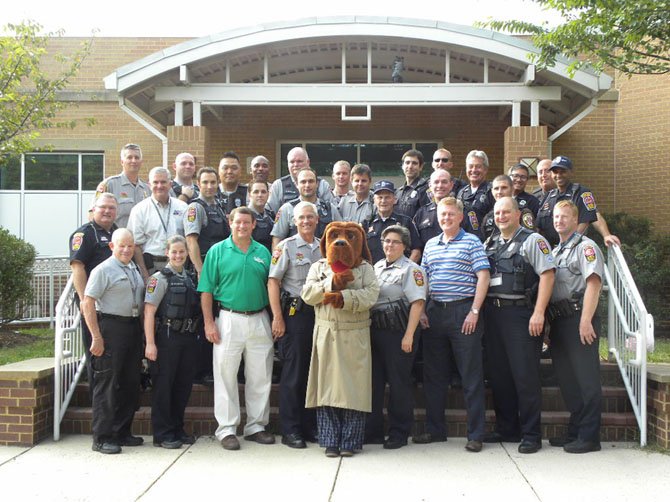 Photo Gallery
Fairfax County National Night Out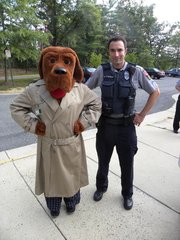 Click Photo for Flash
Neighborhoods throughout Fairfax County held National Night Out, "America's Night Out Against Crime" events on Tuesday, Aug. 5. These events are designed to promote crime prevention activities, partnerships between law enforcement and the community, and neighbors getting to know each other.
Supervisor John C. Cook (R-Braddock) emphasized the importance of community involvement. "The neighborhoods where people know each other, where they look out for each other, where they enjoy each other's company in social events are also the safest neighborhoods," he said.

Vigilance and caution are also key in ensuring the safety of the neighborhood. Bonnie Brae Civic Association President Teri Ostroviak said that living in a safe place still meant taking measures to prevent crime. "You live in a city. You need to lock your cars. You need to lock your door. You need to put a clip on your back gate so people can't easily access" or steal property.
Neighborhood watch groups are also deterrents to illegal activities, as they send a message to criminals that the community is watching. It is a "visible set of eyes," said Julia Wilson, president of the Rutherford neighborhood watch. Rutherford has about 700 homes.
One of the duties of neighborhood watch groups is patrolling the neighborhood. Patrols have magnetic signs for their cars - indicating that they are members of the neighborhood watch - flashlights and a logbook. They look for something out of the ordinary.
Terry Boschert, coordinator of the Kings Park neighborhood watch, said that its members have recovered a stolen car and have helped avoid a bicycle theft.
Cars parked on the street, which are not familiar to the neighborhood, are subject to suspicion, especially cars with people in them, said Rob Cain, of Somerset Olde Creek.
However, incidents out of the norm also garner curiosity. "We were doing a neighborhood watch and there was this man with a flashlight, a couple of kids and a bucket," said Ostroviak. It turns out that "he was looking for frogs. But, it was weird. It was very strange," she said.
"Call us," said West Springfield District Police Assistant Commander Tim Field. Even "if you just have a feeling that something is wrong, someone doesn't look normal." He said that people are reluctant to call because they think there is probably nothing to what they observe. "Let us determine whether there is nothing to it," said Field.
Supervisor Cook and Assistant Commander Field visited the Bonnie Brae, Middleridge, Woodbury Woods, Somerset Olde Creek, Rutherford, Kings Park and North Springfield neighborhoods.
Each event varied in the number of attendees and type of location, from a potluck in someone's backyard to a park with a band and several tables and demonstrations.
Representatives from the Fairfax County Fire Department and the Fairfax County Sheriff's Office also participated on Tuesday's National Night Out.