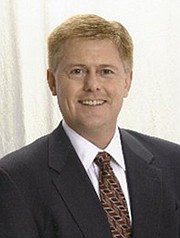 Fairfax County is examining how it prepares students to prevent and respond to sexual assault. In December, Supervisor John Cook (R-Braddock) brought forward a board matter concerning sexual assault culture. County staff responded in March with a report that assesses what Fairfax County Public Schools is doing in this area.
The County has moved forward then, according to an April 7 statement from Cook's office, to create a task force that will recommend changes to improve "students' attitudes of acceptance and apathy toward sexual assault."
"County staff's feedback is that Fairfax County Public Schools provide a significant foundation of these efforts, but it is a foundation that should be further expanded upon," Cook said in the statement. "There is more work to be done in order to reverse the course of our culture and County staff's report is an important first step in that direction."
Staff reported that educating students on the culture of respect begins in kindergarten in Fairfax County Public Schools and develops over the years with teaching the school system Code of Conduct. Dating violence and sexual harassment are covered in high school as part of Family Life Education, though the staff report raised concern that the amount of instruction in these areas might be insufficient.
The County task force will comprise Fairfax County Public Schools, George Mason University and Northern Virginia Community College representatives. Before making recommendations to the Board over the summer, the task force members will examine data from the Fairfax County Youth Survey and take community input.