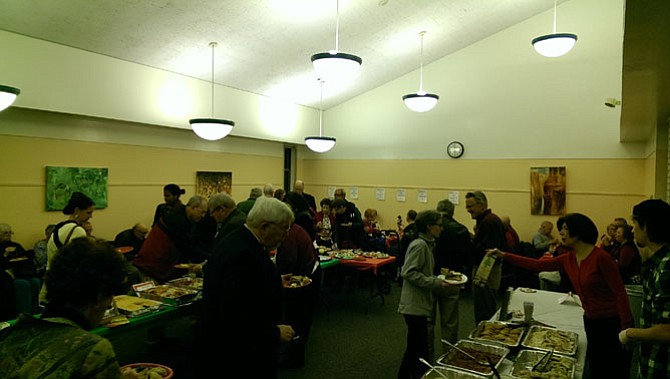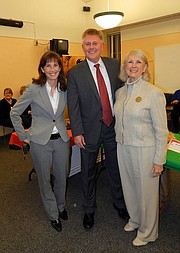 More than a dozen local restaurants, grocery stores and other food businesses showcased their cuisines for the community on Dec. 9 at the 2015 Taste of Braddock.
Those businesses included Lebanese Bistro, Spartans Family Restaurant, Chuy's, Edible Arrangements, Giardino Italian Restaurant, Hunan West, Milano's Chicken Palace, Smith and Clarkson's Deli, Austin Grill, Wegmans, Dunkin Donuts, Dickey's Barbecue Pit, Coyote Grill and Kilroy's.
Chef Christine Cloninger and students from the Culinary Institute of Annandale High School helped with setting up, serving and cleaning up after the free community dinner. The group donated freshly baked cookies, as well.