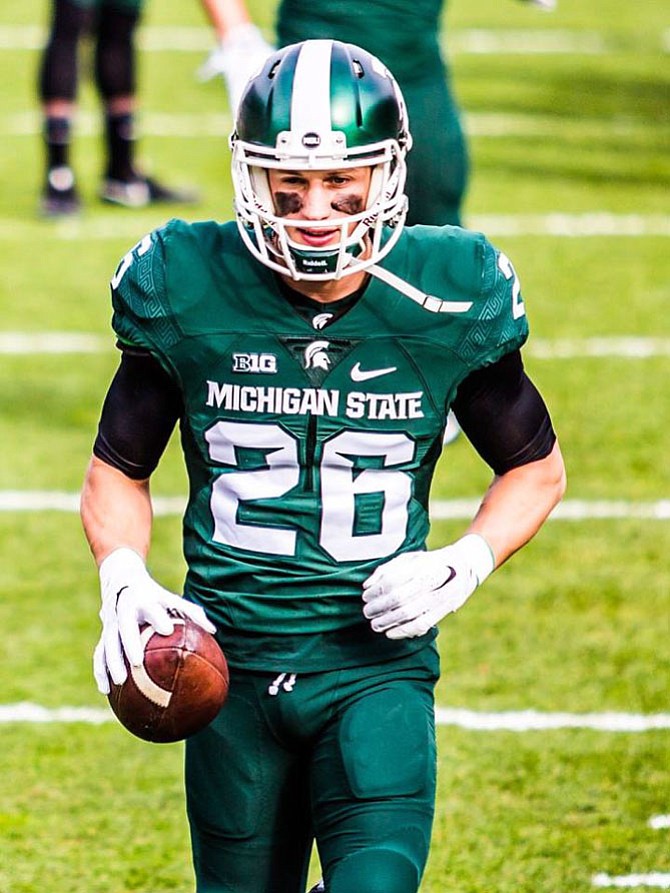 Burke native, Michigan State University senior and U.S. Army ROTC Cadet Austin Wolfe was on-site this year at the 2017 U.S. Army All-American Bowl mentoring student athletes as they prepared for the 17th annual bowl game on Saturday, Jan. 7, 2017 in San Antonio, Texas. Austin came to Michigan State University from Burke on a ROTC scholarship but still wanted to pursue his passion for football. After trying out for the team in his second week of school he joined as a walk-on and has continued to balance his commitment to his team with his commitment to the ROTC program.
In San Antonio, Austin was involved in bowl week activities as part of the United States Army Cadet Command panel. Austin connects with students from across the nation, sharing his lessons and leadership experiences through the ROTC program. He also offered guidance on balancing big commitments such as playing college sports with a commitment to other on campus programs such as ROTC.
Austin will graduate in May and will commission into the U.S. Army. He will attend basic training in Ft. Rucker and attend flight school, following in his father's footsteps, a retired U.S. Army Colonel.
More like this story