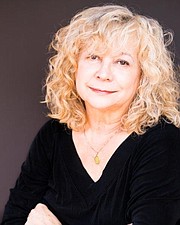 The full force of heightened emotions and stupendous music is what is in store for audiences when Virginia Opera brings its production of Giacomo Puccini's "Tosca" to the Center for the Arts.
Puccini's "Tosca" features some of his most acclaimed, best-known lyrical arias. "Tosca" is set in Rome on the brink of military invasion with a trio of tragic figures—a heroic painter, Cavaradossi; his jealous lover, Tosca; and a sadistic Police Chief, Scarpia, who sets the plot in motion.
"'Tosca' defines a sensibility that is as torrid and tension-filled as opera comes. It contains an energy that has helped define the greats who have sung the roles of Tosca, Cavaradossi, and Scarpia," said Lillian Groag, director.
"The themes of 'Tosca' – abuse of power, loyalty, betrayal – will undoubtedly resonate to anyone with open eyes. This is of course a timeless story, but one decidedly for now," said Adam Turner, artistic director and conductor. "These timeless stories and great works of art remind us of the ever-evolving nature of the human experience and our roles within it.
"'Tosca"' is a highly dramatic story full of passion and tension, a rollercoaster ride of emotions from the first bombastic notes of the opening curtain to the final measures of the tragic climax," added Turner. "It will leave audiences gasping in utter delight, blissfully transported by this rapturous score and the masterful singing on display."
Virginia Opera's production features debuts by soprano Ewa Płonka as Floria Tosca and bass-baritone Kyle Albertson as Scarpia with the return of tenor, Matthew Vickers as Cavaradossi. "There are not too many operas which grab your attention from beginning to the end. It allows the audience to witness very fast dramatic action, almost without interruption, as it is in the film genre," said Plonka
"I would like people to lose the fallacious idea that opera is some sort of 'elitist' form of entertainment designed only for the 'initiated' and to realize they've had a rowdy good time. 'Tosca' moves like a house on fire," added Groag.
Virginia Opera President and CEO, Russell P. Allen said: "We are absolutely thrilled to launch our 2019–2020 Season with 'Tosca' and to do so with the incomparable Lillian Groag as its director. It's exciting to have her revisit the title that was her very first production at Virginia Opera. 'Tosca' promises audiences a truly memorable tour de force season debut."
Where and When
Virginia Opera presents "Tosca" at Center for the Arts, George Mason University, 4400 University Drive, Fairfax. Performances Saturday, Oct.12 at 8 p.m. and Sunday, Oct. 13 at 2 p.m. Tickets: $110, $70, $40. Call 888-945-2468, or visit www.cfa.gmu.edu. Notes: Sung in Italian with English supertitles. A pre-performance discussion begins 45 minutes prior to the performance, located on Monson Grand Tier. Seating is limited and opens 15 minutes before the pre-performance discussion.