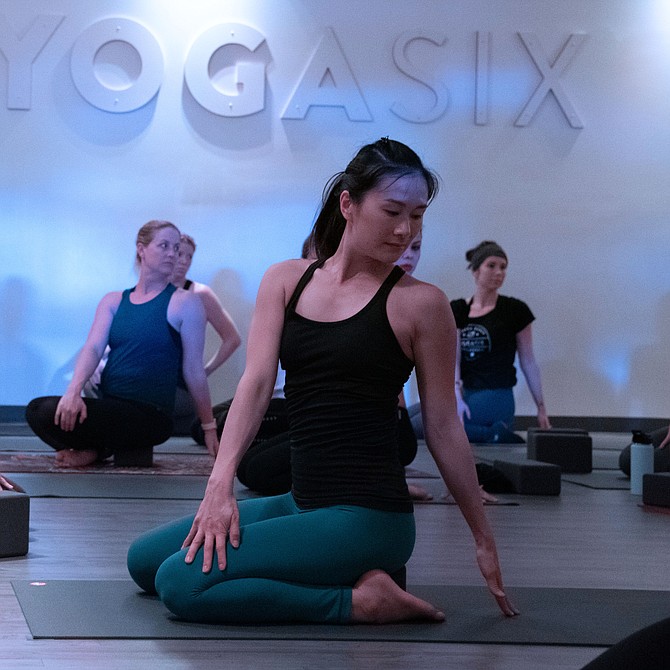 In March, YogaSix, a new kid on the block yoga-wise, is scheduled to open in Burke, introducing six different varieties of formats and adding a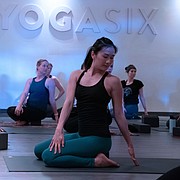 variety to the fitness craze that made the "Downward Dog," a household phrase.
"It's fun, modern and accessible to all," said Darren Nilsen, the co-owner of the new studio along with his wife.
YogaSix will be at a location on the Burke Centre Parkway, and one of several Yoga Six studios that the Nilsens are opening in this area over the next few months. The others will be in Tysons, Ashburn, Gainesville and Reston.
Yoga Six is a nationwide chain of yoga studios where the "teachers have been trained in the YogaSix methodology to provide a consistent but creative experience for each class type every time. They teach in a way that is easy for everyone to follow and understand. Our expert staff will help you find the right class to help you achieve your goals," their website states.
There are many yoga places in Fairfax County, but Nilsen feels the Yoga Six approach to teaching is needed. "People are looking for a different form of yoga, a milder approach," he said. Their yoga and fitness classes address the complete needs of the body in movement and intensity to conquer plateaus, continually progress, and repair itself, their literature states. "We're about treating yoga as fun," he added.
It seems like everyone does yoga but Nilsen said that only eight percent of the population practices yoga, so that leaves 92-percent of the population that doesn't practice, so there is room for more studios, he thinks.
Nilsen is an alumna of South Lakes High School in Reston and wasn't too impressed with yoga when he first tried it, but grew to like it after he used it as a treatment for a pulled hamstring in his leg. His doctor recommended it as treatment, and now he practices regularly. One of his instructors is fellow South Lakes alumna Christiane Popperwell, who reunited with Nilsen through Yoga Six. "She was blown away by the idea and wanted to be part of it," he said.
The Burke location suits Popperwell too. "We are hoping to reach the very first timer and the experienced yogi as well to build a strong yoga community in the Burke area," she said.
The six core classes they offer are Y6 101, Y6 Restore, Y6 Slow Flow, Y6 Hot, Y6 Power, and Y6 Sculpt and Flow. The hot yoga doesn't have the 90 minutes of rigid poses like Bikram Yoga, but there are different levels of heat and lots of sweat.
Yoga training classes are available as well.
When it opens in March, the address is: YogaSix, 5765 Burke Center Parkway, Burke.