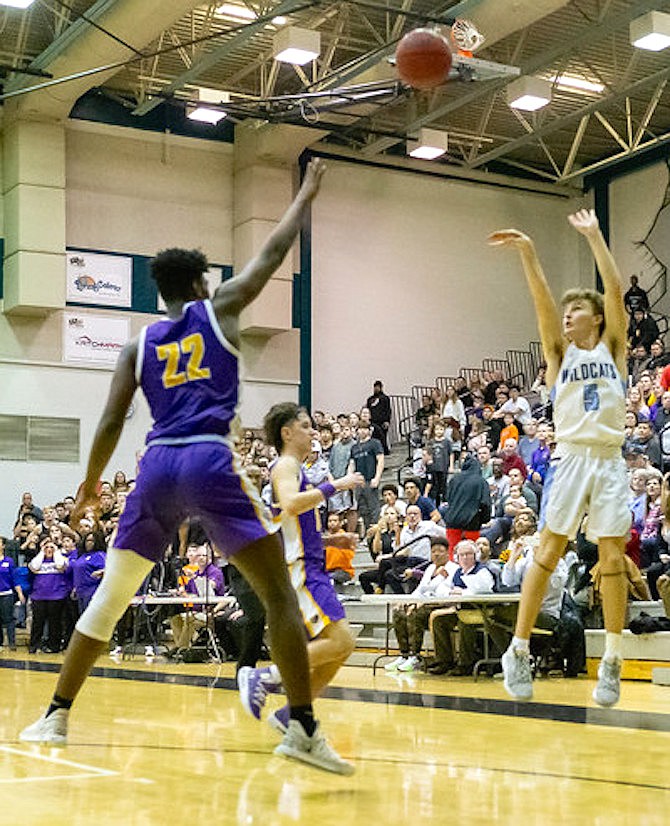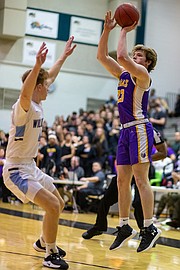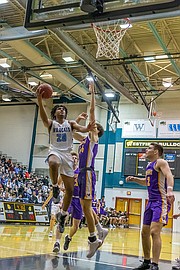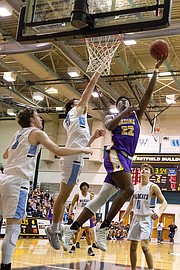 The Centreville Wildcats (19-5) and Lake Braddock Bruins(21-6) caught up in an energy filled environment at Westfield HS in Chantilly on March 6 for a first round Class 6 State Championship basketball game.
Holding a narrow 58-56 lead heading into quarter number 4, Centreville was again able to outscore Lake Braddock, 24-23 for a 82-79 win.
Now, Centreville was a step closer to a Virginia Class 6 basketball title. In addition to Mekhai Washington's 37 points, John Hunter scored 16 and Avery Ford scored 15. Washington and Ford also had 10 rebounds each.. Centreville will take on Western Branch ,who were winners over Potomac School 66-56.Lake Braddock had 5 players score in double figures, led by Robert Seigles's 17, David Solomon's 16, Jamie Kaiser's 15, Jamie Anderson's 13, and Quincy Via's 12.