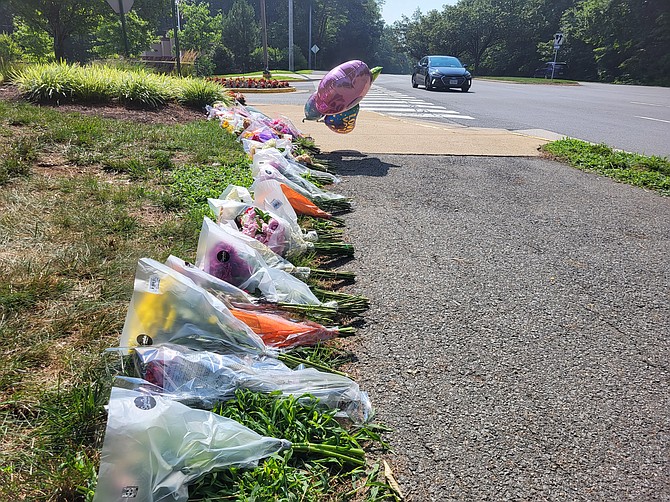 Burke Centre Parkway is a wide-open road with a speed limit of 40 miles per hour, dotted with shopping areas and neighborhood access streets. It was this combination that led to a fatal crash on July 17 that left one person dead and three hospitalized with serious injuries.
According to the Fairfax County Police Department, officers from the West Springfield Police District responded to the crash at 9:00 p.m. on Monday, July 17 in the 5700 block of Burke Centre Parkway in Burke. Preliminarily, detectives from the Crash Reconstruction Unit determined the driver of a 2014 Cadillac XTS4, an adult man, was traveling westbound on Burke Centre Parkway. The teenage driver of a 2023 Kia Forte was attempting to exit a parking lot onto Burke Centre Parkway when the Kia Forte was struck by the driver of the Cadillac.
The teenage driver of the 2023 Kia Forte, reportedly Rebekah Alexis Zarco, was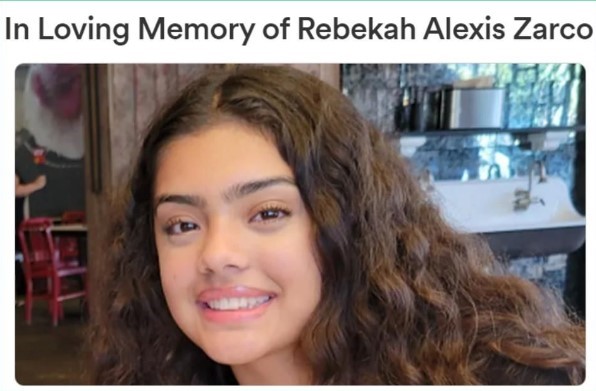 declared deceased at the scene. Three juvenile passengers in the Kia Forte were taken to the hospital with injuries considered to be life-threatening and remain hospitalized. The driver of the Cadillac was transported to the hospital with injuries not believed to be life-threatening.
"Detectives do believe that speed was likely a factor in the crash," said Lt. James Curry who was on the scene following the crash. Detectives continue to investigate the circumstances that led to the crash and determine appropriate charges.
To the businesses along Burke Centre Parkway the sounds of screeching wheels and crashes are no stranger.
"We hear it a lot, lots of skidding, crashes," said one employee of the paint store nearby. 
"Sometimes it's tricky to pull out," said a shopper.
The crash spot is close to the Chick-fil-A that is frequently crowded and has a popular drive-in window. One driver from Lorton that frequents the area thinks another traffic light might be in order here.
"Hopefully they'll put a light there," she said.
A petition has been started to get a traffic signal installed at that intersection on Burke Centre Parkway. Organizers cited that "Adding a traffic light will serve justice for Rebekah and the injured, as well as create a safer road environment and prevent another devastation in our community."
Traffic Management
According to the police, this is the 8th non-pedestrian-related fatal crash in the County to date in 2023. Year to date, in 2022 there were 8 non-pedestrian-related fatal crashes.
Supervisor James Walkinshaw (D-Braddock) addressed the speeding which appeared to be a factor. "This tragedy should serve as a reminder to all of us that speeding and aggressive driving have disastrous consequences," he wrote in his periodic newsletter. According to Walkinshaw, FCPD will be conducting a high visibility enforcement and education initiative on Burke Centre Parkway in late July. This initiative will include pole mounted speed cameras and an emphasis on educating drivers about the consequences of speeding and aggressive driving.