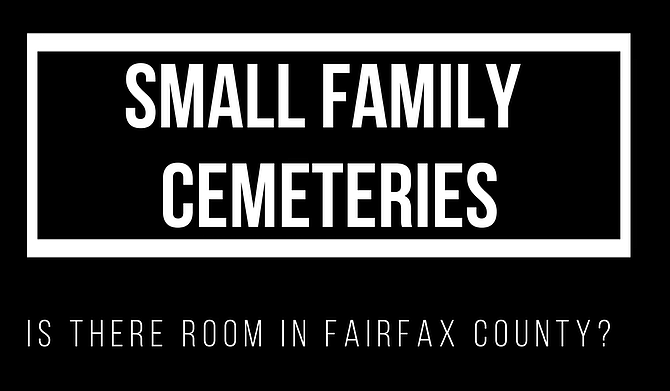 At the Nov. 4 Fairfax County history conference, five hours of inspiring presentations told part of the story of the county's rich mix of 1.2 million people.
"Fairfax County recently became a majority minority community," Board of Supervisors Chairman Jeff McKay reported, calling it "a tapestry that celebrates all nations." Other speakers included former Congressman Tom Davis and former NPR reporter Tom Gjelten. The history commission also gave out several awards, including the Stuntz-Mayo Award.
Part of the history in Fairfax County started with the families that moved in through the years, settling on farms throughout the county. When family members died, it was common in earlier years to bury the dead in little family cemeteries on the property, and most of them are still there, scattered around the county. 
Local documentary producers Mike Salmon and Ean Eschenburg highlighted that practice in a documentary, interviewing relatives and historians with knowledge of the cemeteries. Their documentary, "Family Cemeteries in Fairfax County," won the Stuntz-Mayo Award from the history commission. 
This was the second award the two producers won in this category. Last year, the pair won this documentary award for their production on the history of Kingstowne.
Mike Salmon is also journalist and web content producer for the Mount Vernon Gazette and Connection Newspapers.
See the graveyard documentary here: